Few years ago, it was hard to imagine that a foreigner would dare to even step inside Pakistan, all because of violence and terrorism in the my beloved country. That era was definitely a dark one in our history and wiping it off wasn't so easy.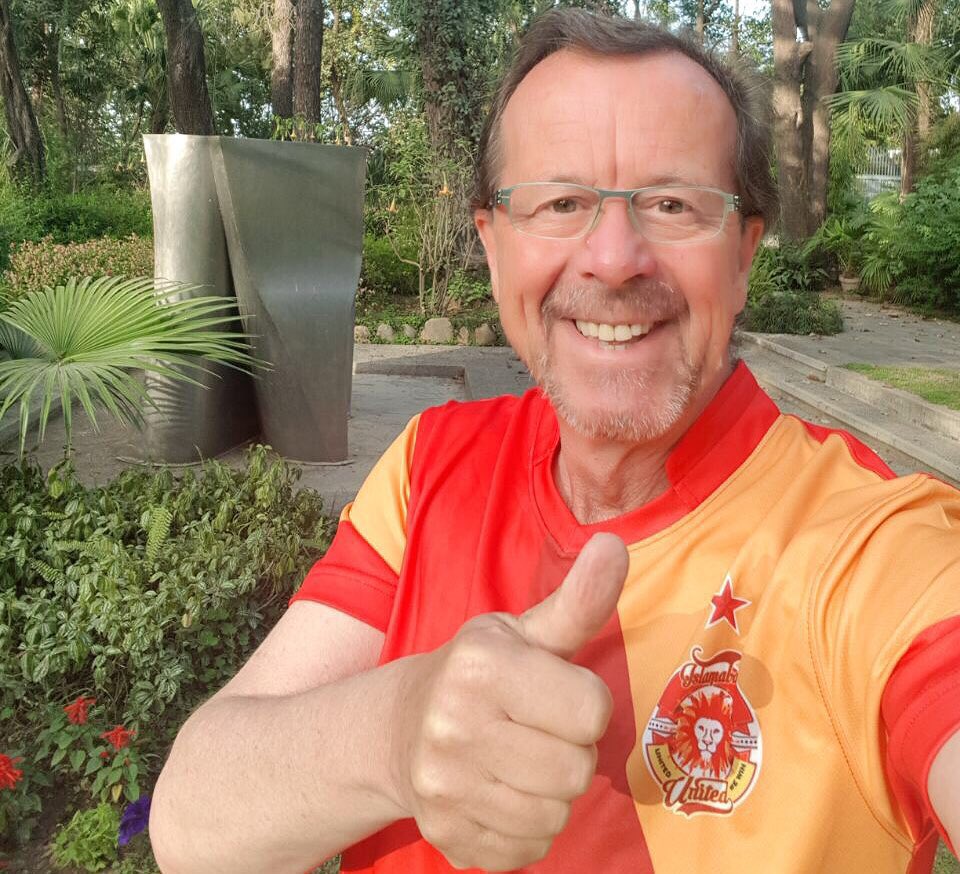 But thanks to the tireless efforts by the government and armed forces of Pakistan, situation in the country started to level up. Foreigners once again started to visit the majestic landscapes, to taste the mouth-watering foods, to immerse themselves in the diverse cultures and experience the warmth hospitality across my beloved country.
Today, I would like to introduce to you one such foreigner from Germany.
Meet Mr. Martin Kobler, who is the German Ambassador to Pakistan. Everyday, he shares his daily activities on his Twitter page. Now as a foreign ambassador, one would expect that those activities might be about meeting government officials, signing high-level business agreements, attending seminars or conferences and things like that.
Not in case of Martin Kobler!
Here's a foreign ambassador who loves to hang out with the local people, buy groceries from local market, plays cricket with Pakistan's women cricket team, get his hair trimmed up from a local barbershop and falls in love with the majestic landscape of Pakistan.
Out of 26000+ Twitter followers, I follow daily activities of Martin Kobler everyday. Whenever I check out his activities, it reminds me that one doesn't need to be a superhero to lift the spirits of the world. A person with a big heart and warm smile is powerful enough to fill the hearts of many with hope, love and encouragement.
Martin Kobler is one such individual and I salute him for what he is doing with and for the people of Pakistan!
Please check out these selected tweets from Martin Kobler's timeline, which will make you realize how he, a German by birth, is becoming a Pakistani :).
Added for RDP Friday: HOSPITALITY, Word Of The Day Challenge – Foreigner